Welcome to our new MageWorx Magento Knowledgebase!¶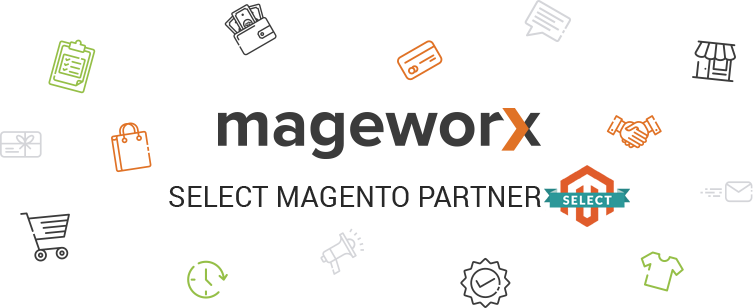 MageWorx knowledgebase provides an instant access to a wide variety of information across the company's broad product portfolio and to frequently asked questions.
In the left-hand navigation menu, you will find all the main knowledgebase categories and subcategories. For your convenience we have grouped them in 4 sections:

User Manuals — for Magento 2 Extensions
In this section, you'll find all user guides for MageWorx Magento 2 extensions. The technical documentation will tell you everything about our products, their functionality, the installation process, tweaking the extensions' settings according to your store optimization tasks and goals.

MageWorx Extensions — FAQ
This section describes the most common issues and pitfalls that can occur when installing/setting up the MageWorx extensions on your store. Also this section contains the suggestions/troubleshooting for resolving all those issues as well as valuable advise on how to optimize the extensions' workflow.

MageWorx Products & Services — FAQ
Got the MageWorx extensions but don't know how to use them the right way? Want to learn more about the services the company offers? Check out this section of the knowledgeable for the answers to the most common user questions.

Magento-Related Questions
New to the Magento functionality? This section of our knowledgeable touches upon some specific questions about the platform's features and operations, as well as provides links to other valuable Magento resources.
If you're completely stuck and need help, feel free to contact us at support@mageworx.com.
Feedback
The success of our Knowledge Base relies on your feedback! If you want us to add more articles on some specific topics, please drop us a line.