Magento 2 Others Also Bought Manual¶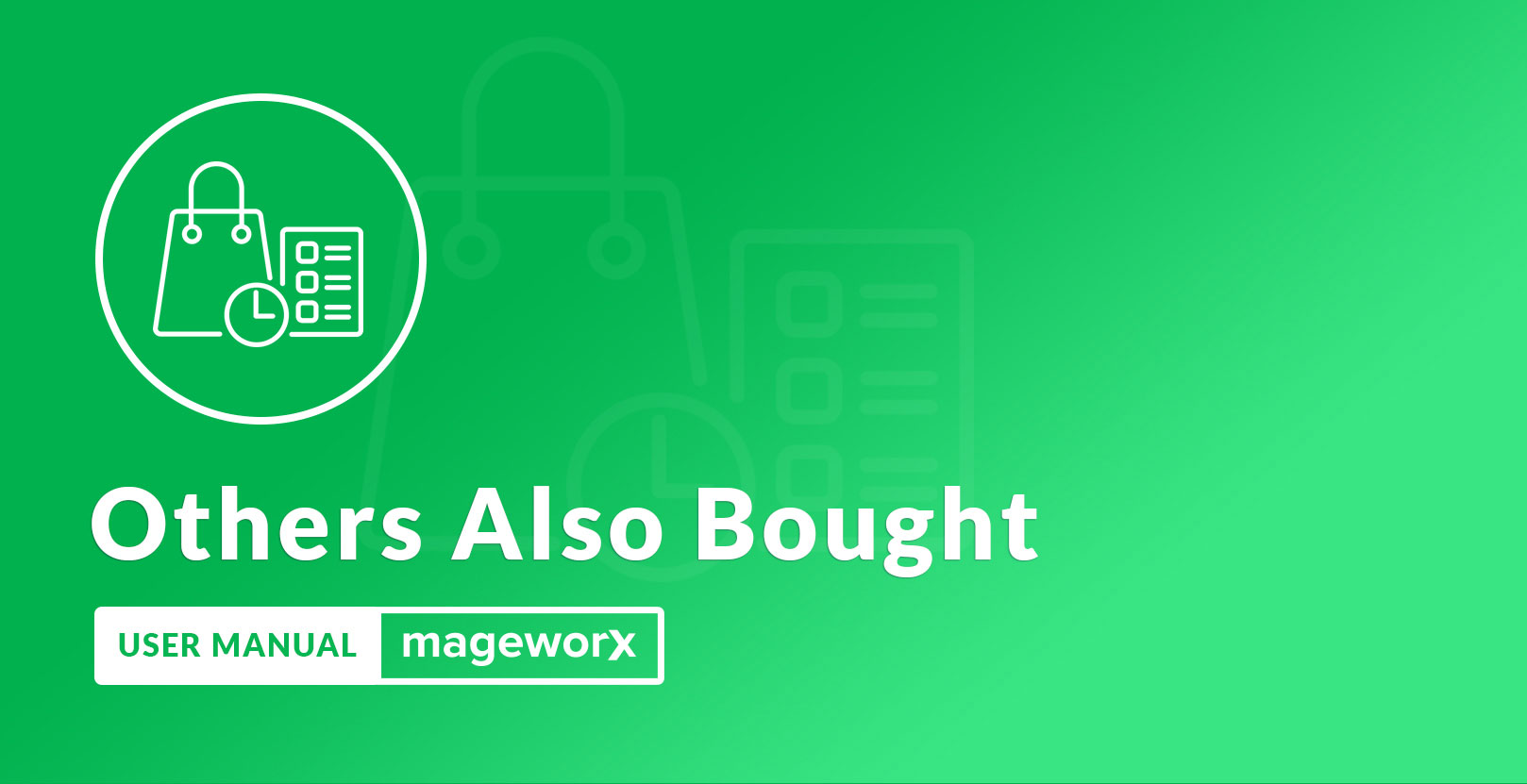 Requirements and Installation¶
Others Also Bought supports Open source (Community), Commerce (Enterprise) editions and Commerce cloud. The current version of the Magento installed on your website can be found in the lower right corner of any backend page.
Others Also Bought has 3 separate ways of installation:
1) Copy the code (ready-to-paste package);
2) Use MageWorx Repository;
3) Use local Composer.

Extension Configuration¶
Backend Setup¶
Log into the Magento Admin panel and go to STORES ⟶ Configuration ⟶ MAGEWORX ⟶ Also Bought.

After the extension installation, the merchant should initiate the process of data gathering by clicking the Collect Data button near the Collect all available data (in separate table) setting. Below this setting the timestamp appears that shows the the last time the data was collected.
When this is done, the merchant can Apply collected relations data to the products. This setting provide the timestamp as well.
If the merchants wish to automatically apply the relations data to the products, thy may enable the Cron Job. To make sure that CRON is working correctly, one can check the timestamp. If it doesn't change over the decent period of time, the merchant may need to configure CRON as described here.
Note
This module uses the standard "Related products" block to display the products on the front-end. It doesn't add new product blocks.
Got Questions?¶
MageWorx offers FREE lifetime support and updates for any extension developed for Magento. Need help with the extensions? Feel free to submit a ticket from https://www.mageworx.com/support/
MageWorx offers outstanding services developing custom-tailored solutions for Magento platform to attain your eCommerce objectives. Our professional impassioned team provides profound and custom oriented development of your project in a short timeframe.